Québec Newf Rescue needs YOU !
With Louise's departure, I jump back to volunteer temporarily as the Quebec Newf Rescue General Manager although I wish to retire someday, sooner than later. To do so while pursuing the mission we have been supporting for the last 20 years, recruiting of willing, dedicated and talented volunteers is a top priority.
Our recruiting needs are as follows:
- an experimented volunteer manager to manage the global process as well as all human resources involved.
- Three 'dog' coordinators who will each take charge of one specific dog from the very first moment we are advised he is in distress up until he is well adapted to his new forever family. This will be done using the help of the other volunteers in charge of transportation, foster homes, grooming, evaluation, search of adoptive family, etc. The 'dog' coordinators will work together and replace each other as need be.
- Responsible for maintenance of financial books and government reports
- Responsible for social medias (web site and facebook)
- Responsible for financing
- Responsible for transportation (data base and volunteers research)
- Responsible of adoptive families and foster families (data base and research)
- Many people who can, in different regions, do actual transportation, offer emergency refuge, be foster families, do behavioural evaluations, work on following up on dogs already rehomed, do grooming, do translation.
Quite apart from the special notion of volunteering, there is also the geographical dimension, the availability, sometimes the urgency, the language, the talents, the newfs passion and the capacity for teamwork while each in our own corner of the province. I will personally see to job education, when required, for each of the new volunteers so that everyone is at ease in their new role.
I invite you to make your own personal inventory and to contact me in private on s.o.s.terre-neuve@hotmail.com to share with me the area in which you would fit best and would be happy to volunteer.
We can then discuss as needed!
France
Since 2011, Québec Newf Rescue was synonym of Louise St-Germain. Non stop, she wore all hats and addressed all challenges. Together with the different generous volunteers, she rescued numerous Newfoundland dogs and orchestrated with cleverness their voyage to a happy life with their new family. Thank you seems such a small word to express our gratitude...THANK YOU A MILLION TIMES LOUISE.
After more than 5 yeàrs of giving yourself generously and all your tireless efforts, Louise you do deserve to pass on the torch and devote your life to other challenges.
Please join me in wishing Louise a future that is self-fulfilling and brings Louise happiness.
France
WANT TO HELP QUEBEC NEWF RESCUE ?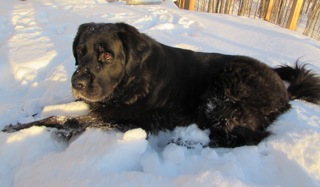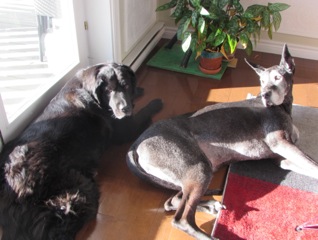 By pressing the DONATE button,
you can make a donation to Québec Newf Rescue
either through Paypal
or simply with your VISA or Mastercard credit card.
Thank you in advance for your generosity.
For those of you who prefer to send your donation the traditional way,
you can label your cheque in the name of Quebec Newf Rescue
and mail it to
100 route du Barrage, St-Raphaël, Québec, G0R 4C0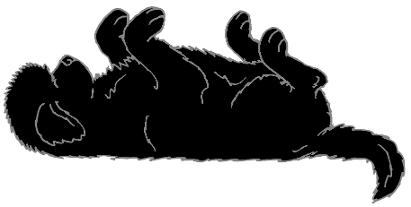 Thank you to forward our home page to your network and to talk to your friends and relatives about us, particularly if you feel they are sensitive to the well being of the newfoundland dogs.
For any EMERGENCY, please contact us anytime at s.o.s.terre-neuve@hotmail.com stating URGENT in the subject line or else call
418-243-3550