DURING THIS PANDEMIA, WE DO NEED SOME NICE SURPRIZES
SEE OUR CLOTH MASKS showing the magnificent watercolor illustrations by JC LITTLE. Add a touch of joy to these difficult pandemic times.
https://www.zazzle.ca/store/sosterreneuvequebec
We are pleased to announce a very special collaboration with Montreal artist JC Little! It's no secret that JC loves dogs; she has drawn the portraits of more than a hundred of them. But the Newfy has a special place in her heart. JC's deep appreciation for these gentle giants is evident in her work and here she has donated twelve whimsical watercolour illustrations for the annual calendar of our non-profit organization. Drawing on her experience as a cartoon animator, each illustration has been lovingly created with attention to details special to the breed; their swimming talents, their goofy attitude, their drool, and the sheer size of them!
The Little Prints Calendar is available in English and in French on Zazzle, and the illustrations are available as individual art prints on Redbubble. The original one-of-a-kind paintings can also be purchased, by emailing us directly. All profits from the sales go to Québec Newf Rescue, helping Newfoundland dogs in need. "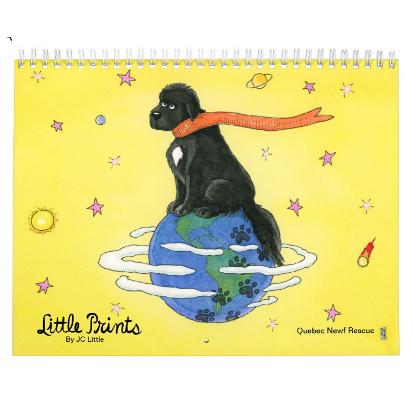 FOR ANY EMERGENCY, PLEASE CONTACT US AT
S.O.S.TERRE-NEUVE@HOTMAIL.COM
AND MENTION URGENT IN THE SUBJECT LINE.
By pressing the DONATE button,
you can make a donation to Québec Newf Rescue
either through Paypal
or simply with your VISA or Mastercard credit card.
Thank you in advance for your generosity.
For those of you who prefer to send your donation the traditional way,
you can label your cheque in the name of Quebec Newf Rescue
and mail it to
100 route du Barrage, St-Raphaël, Québec, G0R 4C0
or else
you can e.transfer via internet at
s.o.s.terre-neuve@hotmail.com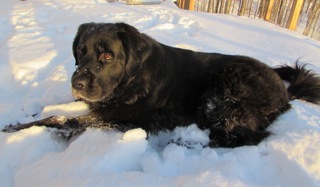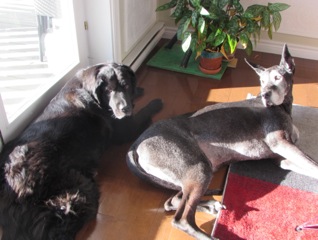 T H A N K YOU V E R Y M U C H
E V E R Y $ I S A P P R E C I A T E D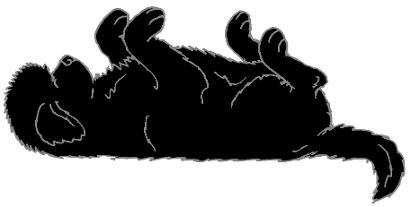 Thank you to forward our home page to your network and to talk to your friends and relatives about us, particularly if you feel they are sensitive to the well being of the newfoundland dogs.