You adopted a newfoundland dog through Québec newf rescue and you have the desire to express yourself?
Send us your pictures and your text and we will be delighted to share on our web site...


HERE ARE SOME REAL TESTIMONIES
Here are BALSAC and Noémie

Hi France!

Once more I want to share with you the wonderful life Balsac and I live together!

Many thousand thanks for this absolute treasure on four legs who will soon be 4 years old (remember we share the same birthday lololol !)
Everything is perfect, Balsac's health is no. 1 and his newfie life is filled with adventure, outings, swimming, even dressing up!
I want to thank you for saving his live and to have given him a human mom who loves him with all her heart!

So long France... I will always keep in touch with you to share the news about the luckiest gorilla in the world!

Noémie and Balsac xxx wouf wouf!!!




And now, here is BLUE with Lucie and his labrador friends Agathe and Laura

Hello France and Kim

Enjoy here a few pictures of our beloved BLUE.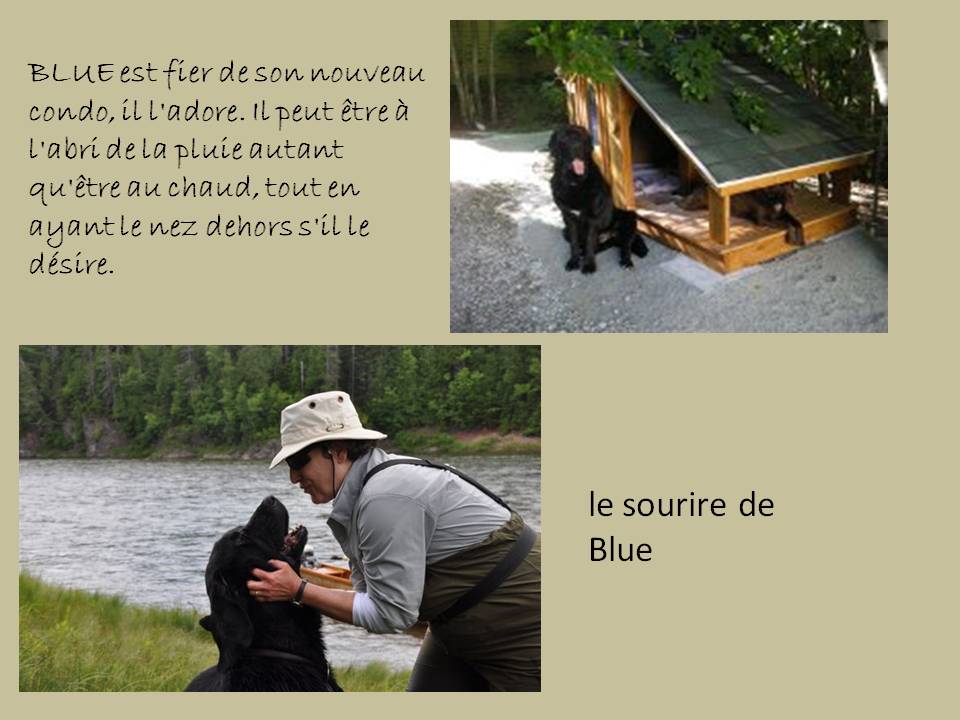 I hope these few pictures will delight you. We ADORE BLUE; he is a wonderful dog Daniel and I will never thank you enough for allowing us to adopt him. He is very playful and plays happily wtih Agathe and Laura.

Talk to you soon

Lucie
Maïka has a new forever home. She is adorable with the children and gets along very well with our Carlin with whom play is the name of the game. Her new humans know how to understand her, love her and give her the necessary leadership to adapt to her new family. She will be a wonderful companion for years to come. Be happy Maïka and take good care of your new family. Here are few pictures of Maïka in her new family.
MAÏKA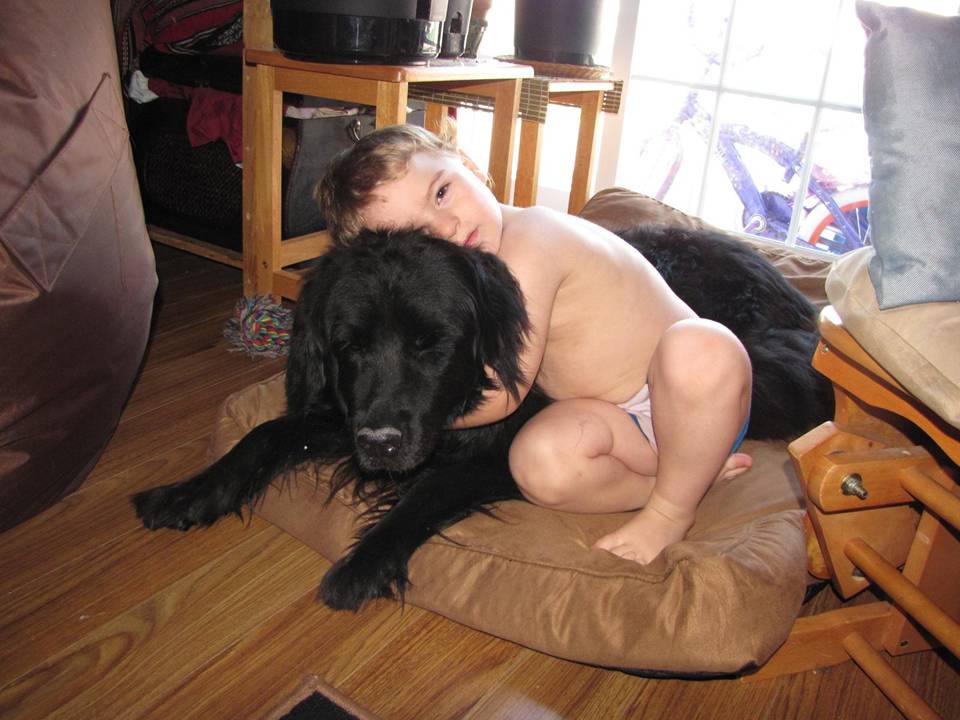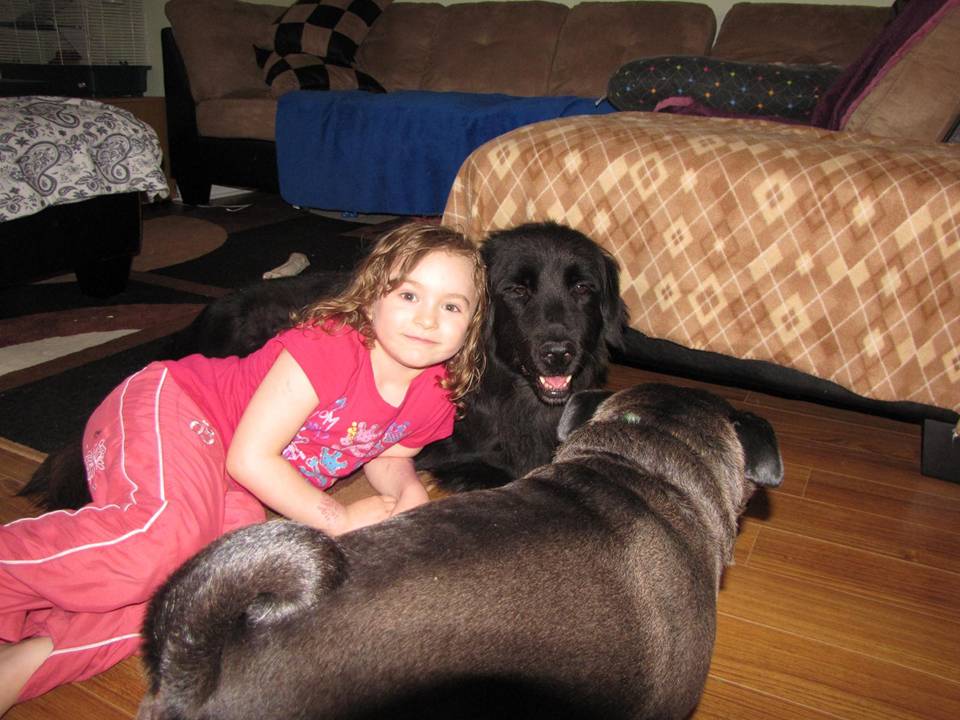 Hello everyone
Here is a picture of my big bear Goliath adopted in December 2011. I have no word to describe the happiness he brings me!!! He is the best of all dogs, a dream come true! He is calm, never barks, adores everyone including other animals, all of them. He follows me everywhere and he adores car rides. His health is top notch! Thank you again SOS terre-neuve

Sylvain Brodeur